Who We Represent
PPL Fitness is well equipped to provide commercial grade fitness equipment across Ontario. PPL Fitness contains the very best brands and most popular equipment including; strength, cardio, functional training, medical, rehabilitation and fitness accessories.
The following is a list of our major suppliers:

SportsArt is an established industry leader leveraging over 37 years of innovative design and manufacturing excellence. The company consistently seeks to advance industry standards, positioning itself as one of the most creative manufacturers of premium quality fitness, medical, performance and residential equipment. SportsArt is one of the largest single brand manufacturers in the world. SportsArt designs, manufactures and tests all equipment to rigorous TÜV quality standards. With hundreds of patents worldwide for innovative technologies; such as the award winning ICARE™ system or the newly re-launched ECO-POWR™ Series, SportsArt is the leading green fitness partner, developing products that are instrumental to rebuilding and sustaining lives.

HOIST® Fitness Systems is a San Diego, California USA based company producing premium strength training products for the commercial and home markets. Our revolutionary designs have taken the market to a new level and are engineered with the military in mind to maximize the performance, functionality and usability of the workout area. The company's newest premier product line includes the LeMond® Powered By HOIST® Fitness brand, boasting unique indoor cycling products developed with the help of three-time Tour de France winner Greg LeMond. HOIST makes it a priority to provide distinctive equipment that emphasizes natural body motion to produce maximum results. The company's commercial products can be found all over the world in health clubs, YMCAs, community centers, hotels, personal training facilities, colleges, universities, corporate fitness centers, government facilities and military bases.

An understanding of cycling is what makes LeMond fitness products the very best in the industry. At LeMond Fitness, Greg LeMond's passion for cycling drives the design of every bike training product we produce. Understanding what makes a great bike tick and incorporating the cycling fundamentals of fit, geometry, inertia, and resistance make all the difference in producing the industry's best bike trainers and indoor exercise bikes.

Unlike elliptical machines, the patented motion of the Helix also works the inner & outer thighs, delivering the kind of leg & glute sculpting that could only be accomplished through weight training. The Helix's "sideways figure 8" motion lets users target their toughest areas while they condition aerobically.

In 2005, three of the industry's most prolific designer engineers joined Torque Fitness and made it their goal to better every past accomplishment in the fitness industry. Tom Baumler, John Cassidy, and Mike Novak had walked in club owners' shoes for a combined 90 years. Torque's mission, therefore, is to provide the world's best strength exercise equipment for people of all ages and activity levels who aspire to live stronger and play harder. Torque is leading the way with scalable functional training systems for groups and individuals that can be customized for your unique facility.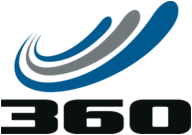 360 Athletics has been manufacturing high quality and affordable athletic and physical education products for over 27 years.
All 1,600 products are made to our specifications and are built to perform to the highest standards for the modern athlete. With a full range of fitness and sporting accessories, 360 Athletics is equipped to provide customers with all of their accessory needs.
The York Barbell name is synonymous with the essence of weightlifting since its inception. 75 years ago, York Barbell began shaping the fitness industry through product design, education, competition, and athletic sponsorship. Through its long history, York Barbell revolutionized the design of training equipment and products. From the early glove barbell designs to today's precision plates, innovative grip plates, finely crafted bar, and residential and commercial free weight equipment, York Barbell has consistently set the standard in product styling, performance and value.

SCIFIT is a global leader in providing premium commercial fitness and rehabilitation equipment for fitness and medical exercise therapy. Through innovative fitness technologies and programs, SCIFIT provides wellness solutions that meets the needs of a wide range of individuals served by the fitness and health care industry. SCIFIT provides excellent quality products, programs and service. We are "Scientific Solutions for Fitness."

Keiser's Pneumatic Technology provides a safe and effective way for users to lose weight, increase bone density, increase strength, and improve stability and mobility. The real key to Keiser's success is that it achieves results and anyone can use it.

Ivanko's mission since 1967 has been to introduce innovation to the industry and perfect exisiting technologies. Ivanko's contributions to the barbell industry is substantial. With products stemming from rubberized, urethane, chrome, cast ironed and vinyl coated dumbells, olympic plates, barbells, to olympic and preacher curl bars, to various cable attachments - it is clear that Ivanko has evolved as the leaders in the barbell industry.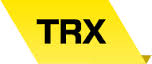 For a seven-year-old company, the growth has been fast. TRX was recently recognized as one of the fastest growing private companies in the U.S. TRX training draws on leading-edge research and best practices from the military, pro sports and academic institutions. Athletes, coaches, first responders, trainers, professors and subject matter experts are all using TRX systems.

Power Body Fitness Inc., has been custom designing, manufacturing and supplying high quality, value for money fitness equipment to leading facilities in Canada for over two decades. Powerbody started in 1994 with three core values; Safety, Quality, and Value. Over twenty years later, Powerbody continues to perfect it's equipment and live by these same core values.